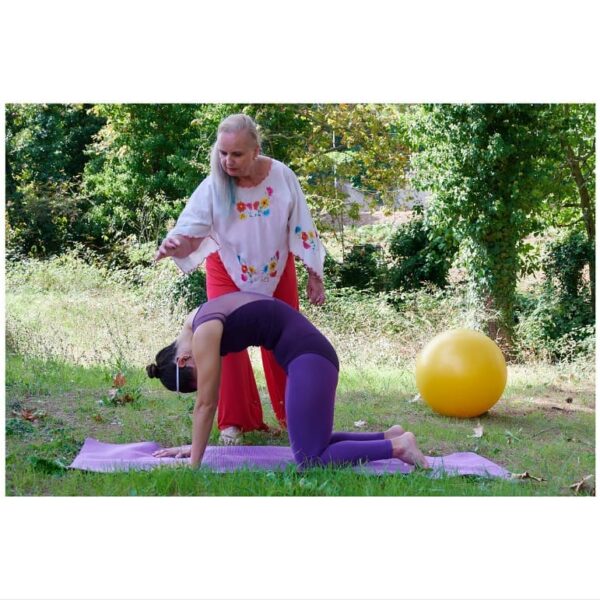 Jenny has been teaching yoga for over 37 years.
Yoga lessons take place in a quiet meditative space.Apart from the sound of the instructor's voice, the toning of a specific chakra, silence prevails. The focus is inside one's own body. The eyes are closed in order to aid concentration and to avoid competition both with oneself and others or specifically focused on a point (dristi). Time is left at the end of the lesson for sharing, questions and clarification.
Each asana, or posture, is held, and during this holding the student learns to relax and let go within the structure of the pose. Breathing plays an important part in this process. The results are a greater awareness of the body and a very deep stretching. Classes include deep relaxation, breathing exercises and meditation and are suitable for persons of all ages and fitness levels.
Hatha Yoga with Sacred Sound and Meditation takes place on Tuesdays and Thursdays 18:30-20:30 (Eastern European Time Zone).
ALL CLASSES ARE CURRENTLY AVAILABLE ON ZOOM AND LIVE WITH COVID SAFETY MEASURES.