Important Information for both Pilates and Yoga Instructors and Practitioners.
TAKE CARE OF YOUR LEG ALIGNMENT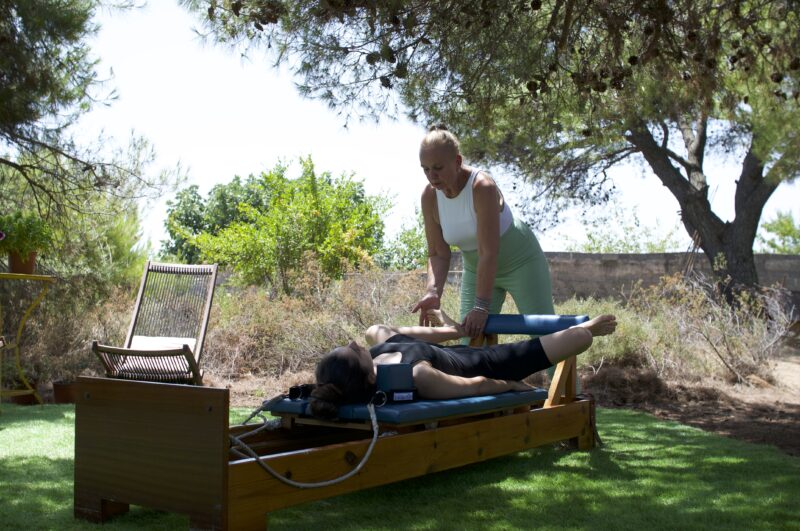 There are many exercises and asanas which involve opening the legs with large and small equipment and without equipment. It is vitally important that good leg alignment is continuously maintained. You will never injure yourself if you are patient and respect this. You can find details in my blog on this site https://jennycolebourne.com/good-leg-alignment-is-essential-for-everyone/
TREAT YOUR BODY WITH LOVING KINDNESS
It is a golden rule that you should NEVER push, force or strain when you are exercising. Respect and love your body with kindness. The truth is if you co operate with your body and gently relax and surrender into a stretch your body will open like a flower. Moving or stretching, with harshness, will only lead to more body resistance and injury. Do you like to be pushed around? Probably not. Your body is the same.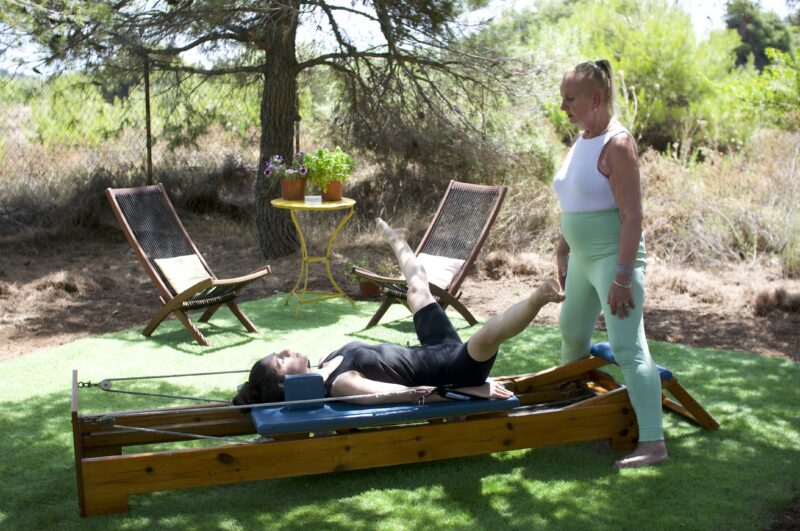 THE BREATHING DIAPHRAGM HAS THE HIGHEST CONCENTRATION OF FASCIA
When we think of diaphragms of the body, the first one we think of, is the breathing diaphragm. The breathing diaphragm is obviously, vitally, important. It plays a crucial role as to how much oxygen reaches the millions of cells of our body. It has the highest concentration of fascia in the body. Fascia can store psychological and physical trauma which can lead to postural dysfunction, strain and pain.
THE BODY'S DIAPHRAGMS
The breathing diaphragm is just one of a series of diaphragms in our body. The one diaphragm is balanced on top of the other. The one affects the other.
The pelvic diaphragm is positively opened when we do leg openings and than in turn had helps the breathing diaphragm to release. You will notice that your own breath, and the breathing of your students, becomes deeper as you do leg openings. In turn, the thoracic inlet softens. Necks release. The positive wave of release continues up through the crown of the head, resulting in a longer spine and a happier human.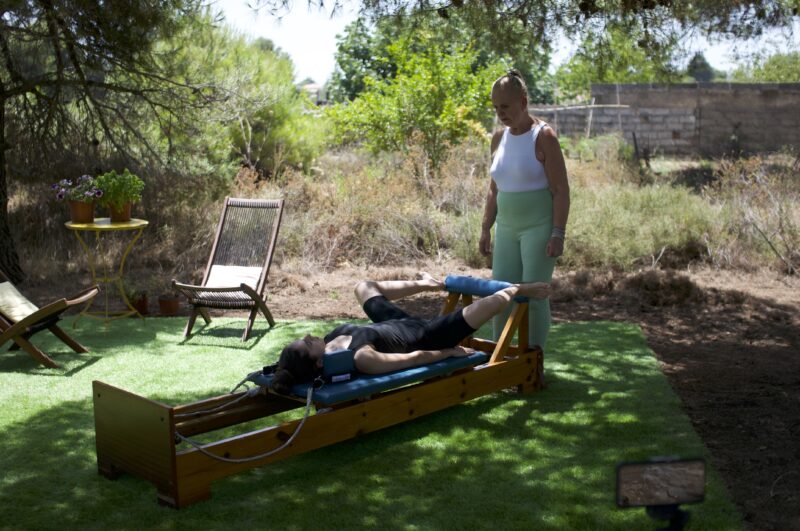 A PERSONAL EXPERIENCE
I remember many years ago, long before we had the knowledge of fascia that we do today, I was suffering from quite severe and debilitating back pain. In those days I had a shiatsu therapist at Illium Center. I asked her to give me a treatment. I remember I had intense pain as she applied pressure to points around my should blade. It was very painful. All of a sudden it was as if the the top of my head blew off or popped open. AND there it was, MAGIC, my back pain was gone!
LEG OPENINGS HAVE A POSITIVE EFFECT ON SCOLIOSIS, KYPHOSIS AND BACK ACHE.
SOME EXAMPLES OF LEG OPENS IN THE PILATES TECHNIQUE AND YOGA.
(This is not meant to be an exhaustive list but just some examples.)
PILATES
Mat Work.
Spine Stretch
Saw
Open Leg Rocker.
Reformer
Second position using the full opening in the leg work series.
(See my video on You Tube.) https://youtu.be/zvWamobo9FI
Leg Openings with Assistance. (I will be releasing a new video on this shortly and teaching a special class about it.)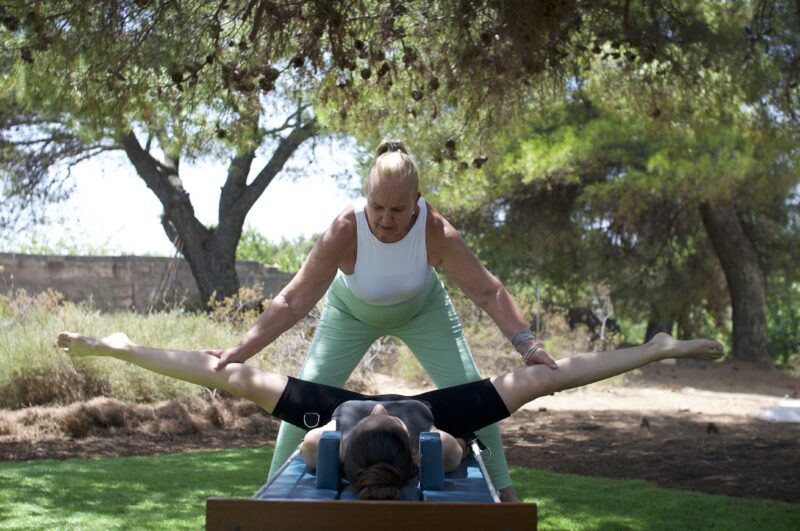 Leg springs. (These can also be done on the Cadillac.)
Standing Splits
Wunda Chair
Spine Stretch
Front and Side Lunges.
Baby Barrel and Spine Corrector.
Circles
Splits
Helicopter
(This series can be done during mat work with a small soft ball under the sacrum.)
YOGA
Deep Forward Bends standing and seated.
Hanuman.
Enjoy exercising consciously. Enjoy your observations and the deep changes in your body.