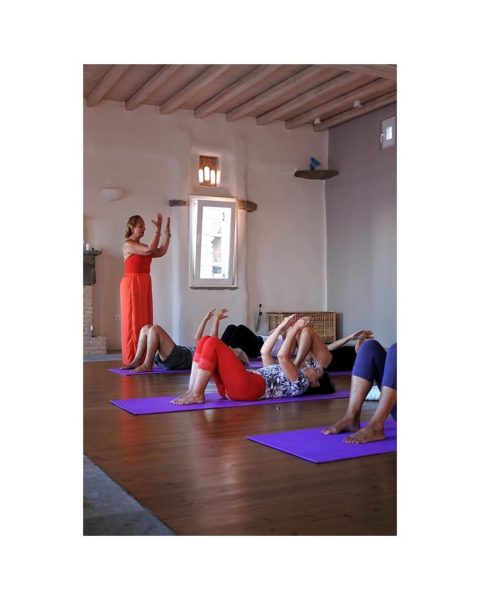 A unique opportunity to learn from s Jenny Colebourne who has been teaching for over 40 years.
Refined Pilates is a conscious, intelligent way of exercising. Each individual is given a series of exercises, on mats or specially designed equipment, tailored to suit her or his needs, and to be both challenging and therapeutic. Great emphasis is placed on breathing and on the fine details of how to perform each movement.
Refined Pilates results in improved posture and bodyline. Its unique approach encourages a balance between flexibility and power. It is an excellent system for anyone from nine years old upwards, dancers, those wishing to achieve a fitter body, to exercise for therapeutic reasons, pre- and post- natal women, as well as being an excellent complement to other fitness and sporting pursuits.
Jenny is one of the few still offering full hour and a half group sessions. She feels this time is essential for ensuring there is adequate time to identify the needs of the client, a proper warm up and a relaxation at the end.
Jenny offers three Refined Pilates classes on Zoom .
Healing Pilates (Tuesdays and Thursdays 12:00-13:00)
Stress Relief Refined Pilates (Mondays and Wednesdays 19:00-20:30)
Advanced Pilates Class (12:00-13:30)
**Please note these take place on Eastern European Time Zone.
Please note each client is given a program exactly tailored to his or her needs. We do not have everyone doing the same exercises.
PRIVATE SESSIONS
Refined Pilates private sessions are intense and are therefore an hour long.
ALL CLASSES ARE CURRENTLY ONLY AVAILABLE ON ZOOM AND LIVE WITH COVID SAFETY.
​