SOUNDING THE HEART HATHA YOGA
TEACHER TRAINING ON ZOOM WITH JENNY COLEBOURNE.
200 HOURS.
STARTS: 11/1/2021
Do you want to stand out as a yoga teacher?
The SOUNDING THE HEART HATHA YOGA TEACHER TRAINING PROGRAM with Jenny Colebourne will help you to discover yoga and find your uniqueness as a yoga teacher.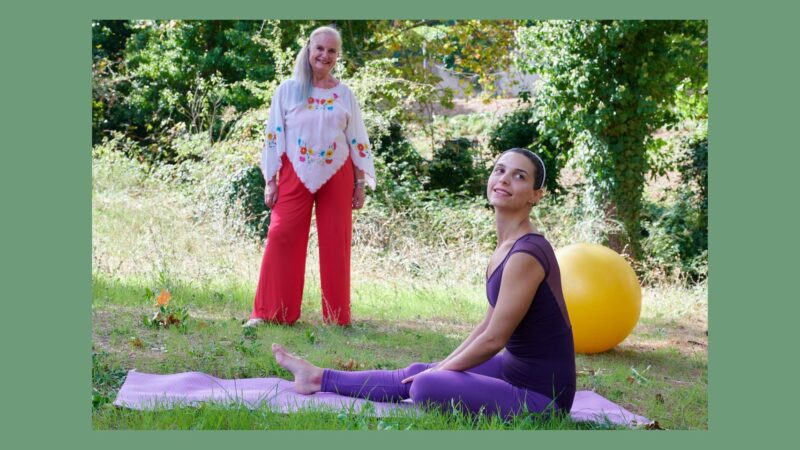 WΗΥ STUDY WITH JENNY COLEBOURNE?
Jenny has been practicing and teaching yoga since 1978. She was originally trained as a professional dancer and has a sound knowledge of safe and effective alignment. She is a Refined Pilates teacher since 1974. She can effectively point out the influence yoga had on Pilates' work and show how to combine the two disciplines. She is a Reiki Master, since 1989, as well as following the Siddha yoga lineage of her teacher, making her effective at sharing positive, transforming energy from a distance as well as close up. She has given cranial sacral sessions since 1989 and can draw from her knowledge of the cranial sacral and fascial system .She is very sensitive to sound and has used sacred sound in her yoga classes since 2000. She loves to teach the myths associated with the asanas to deepen the asana experience.She has personal experience with the therapeutic aspects of yoga for breast cancer and during chemotherapy.Her approach is that yoga is a physical and spiritual journey. Hatha Yoga is intended to "clean" the subtle body to prepare us for meditation.
Theory: Mondays, 16.00 – 18.00.
Practice: Tuesdays & Thursdays, 18.30 – 20.30.
Hours (Greek Time)
Sessions can be made available as a recording if the times are inconvenient.
Languages English and Greek.
Price: €2240~EARLY BIRD OFFER
Pay a deposit of 500€ before 20/12/2020 and get 10% off the original price.